The world and its security order as we have known it is in flux. Helsinki Security Forum brings together decision-makers and experts of the international security policy community to discuss the pressing security issues of our time.
Helsinki Security Forum (HSF) is a high-level, invitation-based event, bringing together approximately 100 decision-makers, experts, and influencers relevant to international security and to the changing theme of each year.
HSF contributes to a global network of security conferences, while upholding its unique Helsinkian identity as an intersection of the Baltic Sea, Europe, and the Arctic region.
HSF contributes to society through making its main panel discussions available to the wider interested public. It brings together officials and decision-makers to discuss the pressing security issues of our time in a confidential setting.
HSF offers a venue for discussions between professionals working toward building a more secure and sustainable world.
The first of the annual Helsinki Security Forum conference will be organized 30 September to 2 October 2022
The first of the annual Helsinki Security Forum conference will be organized 30 September to 2 October 2022 in Helsinki.
The main panel discussions of HSF 2022 can be virtually attended by everyone.
The HSF is organized by the Finnish Institute of International Affairs (FIIA), with support from the Ministry for Foreign Affairs of Finland, Ministry of Defence of Finland, the Prime Minister's office, and the Arctic Centre of the University of Lapland.
The President of the Republic of Finland, Sauli Niinistö, acts as the patron of the conference.

Arctic Centre is a national and international hub of information conducting multi-disciplinary research in changes in the Arctic. Research themes of the Arctic Centre cover for example climate change in the Arctic, Arctic anthropology, Arctic governance and politics and Arctic environmental and minority law. The Arctic Centre is located in the Arktikum House, Rovaniemi, Finland.

Arctia enables safe, smooth and environmentally friendly water transport. We produce added value for our customers by combining different services into comprehensive service concepts in an innovative way. The Group has three business areas: icebreaking, fairway maintenance, and hydrographic surveying. The business areas include a huge amount of experience and expertise, e.g. in oil spill preparedness and response, hydraulic engineering, pipe and cable laying, towing tasks, and the manufacture of plastic spar buoys and other buoys.

ICEYE delivers unmatched persistent monitoring capabilities for any location on earth. Owning the world's largest synthetic-aperture radar constellation, the company enables objective, data-driven decisions for its customers in sectors such as insurance, natural catastrophe response and recovery, security, maritime monitoring and finance. ICEYE's data can be collected day or night, and even through cloud cover.

It is Helsinki's goal to be a city where residential areas have no significant socio-economic differences, meaning that it is possible to live safely and comfortably everywhere, in neighbourhoods with distinctive identities.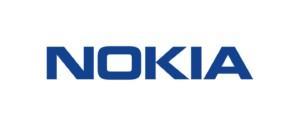 At Nokia, we create technology that helps the world act together. As a trusted partner for critical networks, we are committed to innovation and technology leadership across mobile, fixed and cloud networks. We create value with intellectual property and long-term research, led by the award-winning Nokia Bell Labs. Adhering to the highest standards of integrity and security, we help build the capabilities´needed for a more productive, sustainable and inclusive world.